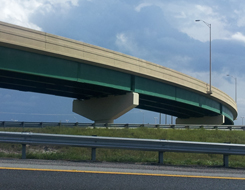 LHE & Associates, LLC specializes in the design of bridges, retaining walls, and other structures for transportation. We have successfully designed dozens of bridges in Tennessee and Florida, and pride ourselves in providing the highest level of engineering, project management, and responsive client services.
Our experience includes concrete and steel structures on varying aligments, retaining walls, box culverts, and sign and signal structures. We have designed bridges for new construction, roadway widening projects, and bridge replacement projects; over both grade and water crossings. Our goal is to provide a service and product of the highest quality, therefore we employ a strict QA/QC program.
We are prequalified with FDOT in groups 4.1.1 - Miscellaneous Structures, 4.1.2 - Minor Bridge Design, and 5.4 - Bridge Load Rating. LHE & Associates, LLC is a certified DBE, M/WBE, LDB firm.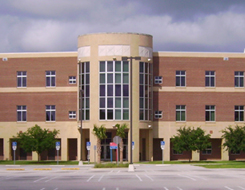 LHE & Associates, LLC provides high quality, innovative, cost-effective structural engineering solutions to Architects, owners, developers, contractors and municipalities within the United States and the Commonwealth of the Bahamas.

Our structural desgin solutions utilize various materials including high strength concrete, steel, reinforced masonry, wood and other sustainable materials in a variey of systems. Our design and management experience is comprised of various types of structures including: hospitality, hotel, educational, retail, office, industrial and healthcare projects.

We are a focused, resuts oriented firm, and understand that effective communication between the team members, as well as the on time, within budget completion is vital to the success of any project.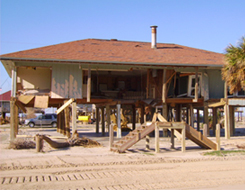 LHE & Associates, LLC has performed thousands of forensic structural investigations. Our forensic projects have varied in scope and include: single family homes, mid-rise and high rise buildings, and industrial facilities. Our years of quality engineering design, and analysis experience is evident in the pragmatic, clear perspective perspective that we bring to complex failures and losses. Our team of professionals are highly skilled, knowledgeable, and are subject matter experts in their respective fields. Our areas of expertise include.
Building Defect evaluations
Roof damage evaluations
Structural Damage evaluations
Natural Disaster evaluations
Wind vs Water evaluations
Moisture intrusion evaluations
Floor tile damage evaluations   
Expert witness & Testimony   
Second opinion investigations
Window and glazing evaluations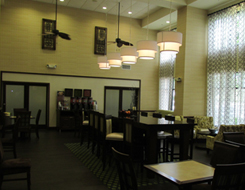 Property condition assessments (PCAs) are engineering due diligence projects associated with commercial real estate. According to ASTM E2018, the goal of the Property Condition Report is to identify and communicate physical deficiencies to a user.
They are done in both equity and debt markets. On the equity side, these reports primarily have value to the purchaser in that they can understand the issues and the potential costs associated with owning a property.
In debt markets, the reports have the value of letting the lender know that the borrower will likely have sufficient cash flow to operate, maintain and update the property over the course of the loan.
LHEA has successfully performed PCAs on numerous properties & types including Hospitality, multi-family, retail, office, industrial and heathcare.
We provide a full range of PCA services; all of our assessments are performed by professional engineers, utilizing the ASTM Standard E2018-99 as a guideline.