The purchase or sale of real estate can be a very complicated process, especially in today's volatile real estate and financial climate. It is imperative that the transactions are conducted by competent, qualified professionals.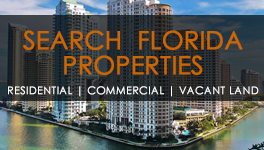 At LHE & Associates, we have been actively involved in the Florida real estate market for more than 15 years. We have endured the crisis of the great recession; we learned, adapted and are now more efficient and better able to serve you and your real estate needs.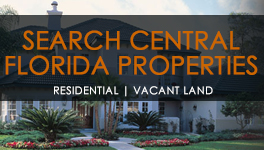 We are a team of competent, dedicated tenacious professionals, and we will diligently persist until the transaction is successfully completed. We welcome the opportunity to put our experience, professionalism, and superior service to work for you.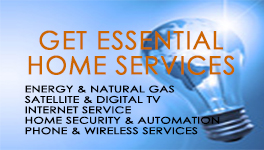 LHEA provides superior Real Estate & Home Inspection services. As Professional Engineers & Real Estate brokers, we are uniquely qualified to perform the very best assessments. We are more than home inspectors, we are Due Diligence consultants - professional, pragmatic, proficient.

The purchase or sale of real estate is a serious financial transaction, demanding due diligence. Know what you are buying, or offering for sale. We are actively involved in the Real Estate Due Diligence industry, working primarily with large investors who always require a property condition assessment by a qualified firm before any financial transactions occur, no matter the property or age. We feel that home buyers and sellers should be equally diligent and demand the same.
Our professional inspections are performed by The Engineer Inspector, an expert who is both a Professional Engineer & Real Estate Broker - qualifications that set us above the rest!
Our standard Home Inspection addresses more than 200 items, far exceeding the ASHI, FABI or NABIE inspection standards. Our forensic engineering experience helps us determine the presence of latent defects, and the likelihood of future defects occurring.
Some of the things that we investigate are:
Structural damage and defects
Accessible portions of the building envelope
Substandard workmanship and installation
Improper materials or design
Water leaks and moisture intrusion
Fungal/microbial growth (mold)
Apparent insect damage
Broken/recalled or worn out equipment
After the site visit, we prepare a professional report. Our reports are thorough, yet easy to read. Each report contains the narrative, photo log, site map, hurricane susceptible region & wind zone data, and flood zone data - information which affects property insurance rates.
We offer reduced fees for our residential Property Condition Assessments & Inspections. The following fee schedule is for single family residential buildings in Orange, Seminole, Lake, Volusia, Polk and Osceola counties.
| | | | |
| --- | --- | --- | --- |
| Gross Sq Ft. | Fee | Gross Sq Ft. | Fee |
| Under 2000 | $400 | 3001 - 3500 | $535 |
| 2000 - 2500 | $445 | 3501 - 4000 | $580 |
| 2501 - 3000 | $490 | 4001+ | Request |
(*fees include 50 miles to and from the subject property, additional mileage is billed at $0.75/mile.)
We realize that there are many home inspectors, but there is only one Engineer Inspector, we are engineers, real estate brokers and due diligence consultants! Let us put our experience and professionalism to work for you. Call us to schedule, or click the link to submit an online Inspection Request today!